Two quick things today:
Soliciting Questions for AMA #1
As promised, we are soliciting input from both free and paid members for our first AMA (Ask Me Anything). We'll get to as many of these as we can. Submit your question via our AMA form, and try to abide by these points:
Be concise: Keep things to a short sentence
No diagnosing specific health problems: Call your doctor for that sort of thing
Broad topics are fine—like "More Zone 2 please"—but the more specific the better
This is not a solicitation for site features. For those use the Contact link below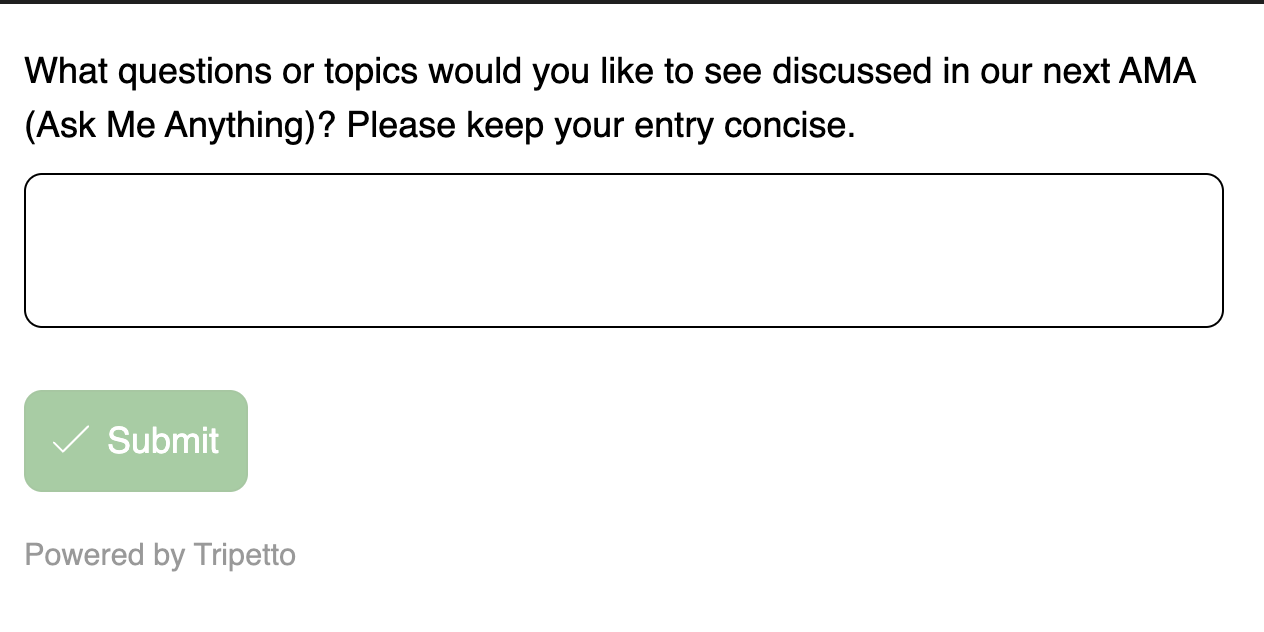 svGPT Launch and AI plans
A reminder that we recently launched svGPT, a large language model trained on a carefully curated body of sports medicine and wellness information. It's (unavoidably) for paid members only: these models require expensive resources to run. There is also an associated FAQ, plus a longer post about our general AI thinking.