Our podcast is now available again, and it comes in two forms. A free version containing roughly 10-minute excerpts is available to all users; the full version is for Bronze subscribers only. In either case, we will also draw regularly from our back catalog of prior episodes.
What are the advantages of subscribing at the Bronze level? Well, in addition to being able to access our trained AI chatbot, you get the following podcast-specific features: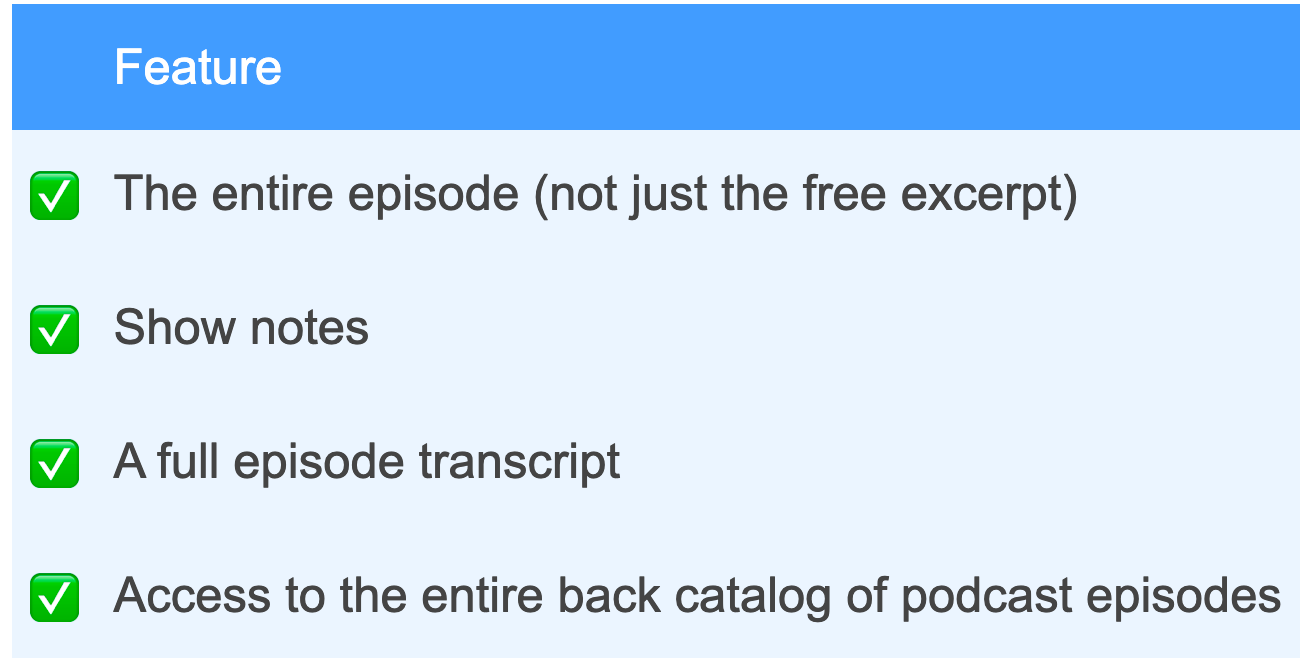 If you're not already a Bronze subscriber, you can upgrade here and you will receive a private podcast feed. Current Bronze subscribers will already have in their email a private feed, plus new episode announcements. Free users can find the Simplavida podcast on Spotify, Apple, Google, or your favorite podcast service, or by subscribing here.
The first new episode is out, and it's a terrific one with our latest AMA (Ask Me Anything). We go rapid-fire-ish through the best questions we were asked in a recent member survey. Here is a link to the current free excerpt. Again, Bronze subscribers should check their email (and spam!) for a link to the full episode.